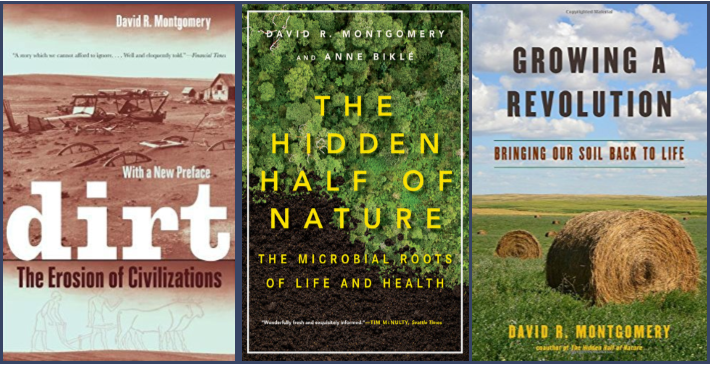 Date/Time
Date(s) - Tuesday, December 12, 2017
6:30 pm - 9:00 pm
Location
Sarnia Arena – Kiwanis Room
A discussion on combining ancient wisdom with modern science to make the case for an inspiring vision where agriculture becomes the solution to environmental problems.
David R. Montgomery is a geologist and professor of Earth and Space Sciences at the University of Washington. His research has focused on how soil erosion has undermined once-great civilizations around the world. He discusses how soil has shaped us and we, the soil. Despite mapping out this correlation, soil degradation on a global scale remains outside of the spotlight, yet it is one of the most solvable crises.
Montgomery highlights entrepreneurial farmers who focus on improving soil health and regenerative practices can mend damaged environments and improve their bottom line. He shows how no-till, cover crops, and diverse crop rotations can sustain the indispensable soil microbial ecosystem and in turn, a farmer's crops and livelihood. In doing so, agriculture can help feed the world and pull carbon from the atmosphere.
Date: Tuesday December 12, 2017
Time: 7:00–9:00pm, Doors open at 6:30pm
Location: Sarnia Arena – Kiwanis Room 134 Brock Street South Sarnia  ON
Coffee and refreshments will be served; books and a signing will be available. Please register by December 8, 2017.
For more information and to register, contact Laura Biancolin at lbiancolin@scrca.on.ca or 519-245-3750 x218