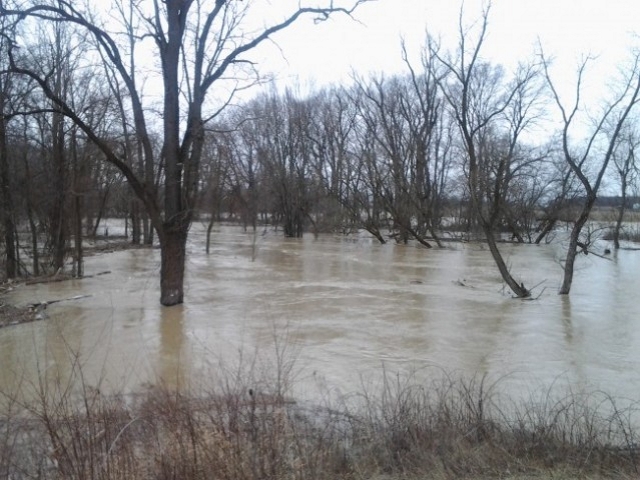 Highlights:
Water levels rising across the watershed
50 to 70 mm of precipitation over the next 48 hours
Slippery stream banks
Saturated ground conditions
Road closures anticipated
Water levels on the Sydenham River and its tributaries continue to rise moderately as a result of ongoing precipitation. Many rural areas including fields and floodplains have become saturated resulting in more immediate run off into rivers and streams. Water levels on the Sydenham River and its tributaries will continue to rise and will remain high and near top of the bank on Sydenham River for the next several days.
The precipitation forecast for today, tomorrow and Saturday calls for accumulations between 50mm and 70 mm. Water levels are anticipated to remain high into the weekend period. Localized flooding at parks in communities such as Strathroy and Petrolia, as well as farm fields throughout the region can be expected to continue for the next few days.
Municipal emergency response staff and road superintendents should monitor local conditions closely.
Residents are reminded to avoid watercourses and flooded areas due to saturated and slippery banks as well as the danger of swift moving water.
The St. Clair Region Conservation Authority will monitor the flood condition of the watersheds in the region and will provide warnings to municipal officials and media in the event conditions develop which could result in the potential of flooding.
This message will remain in effect until Saturday, May 6, 2017 unless otherwise updated.