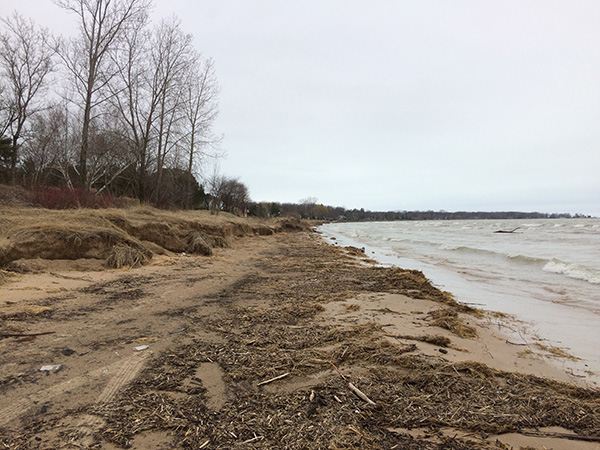 West Ipperwash Dynamic Beach Assessment
Ipperwash Beach, including West Ipperwash beach, is a dynamic beach as defined by provincial guidelines. The Lake Huron flood, erosion and dynamic beach hazard is regulated by the SCRCA, where it has jurisdiction. The Conservation Authority's Regulation objective is to protect the dynamic beach system in order to prevent risk to flooding and erosion to properties during high lake level periods.
The St. Clair Region Conservation Authority is undertaking an assessment of the dynamic beach hazard on West Ipperwash Beach. Baird and Associates, an international coastal engineering firm, is carrying out the project and will be conducting field work the week of July 25 or August 2.  Provincial guidelines and the Conservation Authority's Shoreline Management Plan outline the constraints to development and site alteration within dynamic beaches.  The assessment will refine the hazards that exist on West Ipperwash beach and explain the coastal processes for this area.
To learn more about this study, visit the West Ipperwash Dynamic Beach Study Page