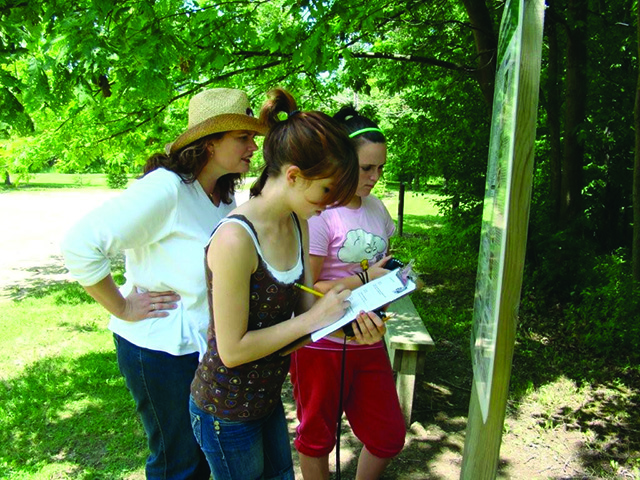 Specialist High Skills Major (SHSM)
Certification Programs
Conservation Authority staff can assist/facilitate a number of sector recognized certification programs for a variety of majors.
Certification programs offered to date include, but are not limited to:
– Compass/Map/Global Positioning System (GPS)
– Geographic Information System (GIS)
– Tree Planting
– Project Wild & Below Zero
– Species Identification
Staff are available to work with teachers to build additional certification programs upon request.
Innovation, Creativity, Entrepreneurship (ICE) Training
Conservation Authority staff are available to partner in ICE Training sessions for SHSM students as either:
Sector Partner – providing authentic 'sector' relevant challenges for SHSM students under the guidance of a facilitating teacher
Facilitator – acting as sector partner and facilitator, ICE trained Conservation Authority staff will lead students through the 3 gears of ICE training: Empathy and Need Finding; Ideation and Prototyping; and Strategy and Testing.
Each ICE training session is tailored to meet the needs of the SHSM major, individual students and teachers involved.
Please contact us to discuss opportunities and fees related to this type of experience.