Introduction to Planning & Regulations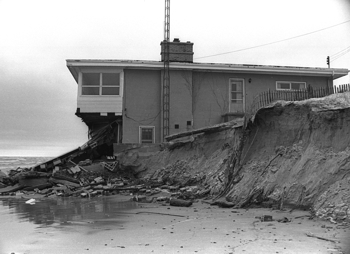 While most municipalities look toward worthwhile development, it is important that new houses and businesses are located safely out of the floodplain. It is also important that one person's development does not endanger a neighbour up or downstream. The Authority has staff who specialize in environmental planning including issues such as floodplain development, slope stability, and natural area protection. To help prevent future risk and to protect the interests and liability of our member municipalities, the Authority enforces floodplain regulations throughout the region. In most cases, the Authority is able to work with the applicant to ensure the proposed development is safe.
In addition, the Authority provides comments on municipal planning matters such as zoning and official plan amendments, consents, official plans, plans of subdivision related to development in or near the floodplains, steep slopes, and natural areas. These comments assist the municipality in meeting its obligation to adhere to related provincial policies.
The Authority also responds to requests for information from members of the public, lawyers, and real estate agents. These inquiries are very important so that prospective buyers of property or people wishing to do work in high-risk areas have a prior understanding of the risks involved.
Use our interactive mapping application to help determine if your property is potentially affected by regulations.