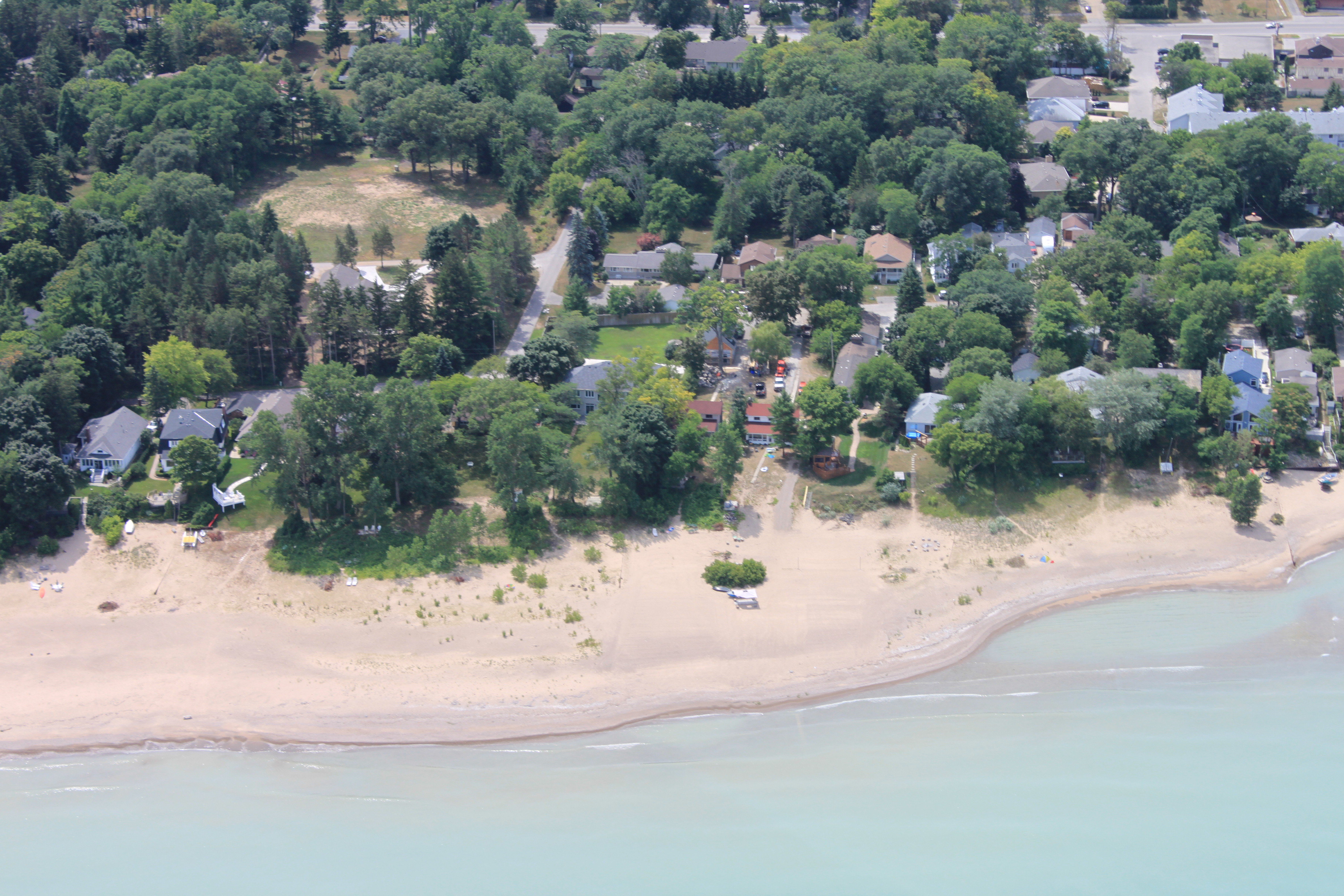 Shoreline Information Night
For Reach 5 (Haight Road East to Hillcrest Nisbet Drive)
Reach 5 Dynamic Beach Assessment
Monday November 14, 2016
4:00 pm – 8:00 pm
Real Canadian Superstore, (Loblaws), upper meeting room
600 Murphy Road, Sarnia
Reach 5, as identified in St. Clair Region Conservation Authority's (SCRCA) shoreline management plan, is a dynamic beach as defined by provincial guidelines.  The provincial dynamic beach default limit extended beyond the existing building line. The SCRCA, in partnership with Sarnia, retained a coastal consultant to assess and potentially reduce the hazard limit.
Baird and Associates, an international coastal engineering firm, has carried out a dynamic beach assessment.  The assessment refined and reduced the hazard in Reach 5.  See the links below for maps showing the before study and after study lines and the revised Shoreline Management Areas referenced in the Shoreline Management Plan.  Also below are links for the full copy of the Draft Dynamic Beach Assessment Report and the Shoreline Management Plan.
Provincial guidelines and the Conservation Authority's Shoreline Management Plan outline the constraints to development and site alteration within dynamic beaches. The Lake Huron flood, erosion and dynamic beach hazard is regulated by the SCRCA. The Conservation Authority's Regulation objective is to protect the dynamic beach system in order to prevent risk to flooding and erosion to properties during high lake level periods.
Comments can be provided at the information meeting on November 14 or by email (see email below) until December 2, 2016.
A representative from Baird and Associates will be presenting at 6:30 pm.
Contact:  Patty Hayman, Director of Planning phayman@scrca.on.ca 519-245-3710 Ext 225.
Links
Map 1 – "Before Study" and "After Study" Dynamic Beach Limits
Map 2 – Revised Shoreline Management Areas
Draft Dynamic Beach Assessment Report, Sarnia, (Reach 5)
Shoreline Management Plan, 2011