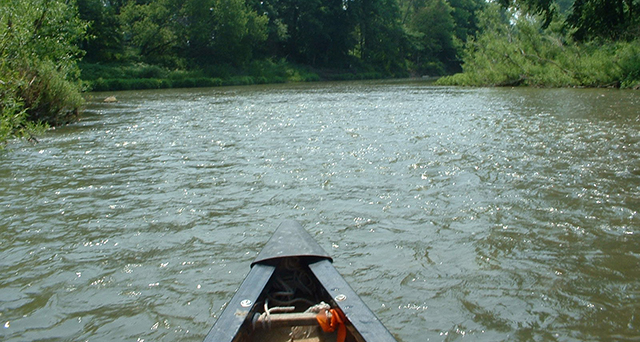 At its November Board Meeting, the  St. Clair Region Conservation Authority approved a strategic plan, entitled A Way Forward to guide our activities over the next 5 years. Since our inception in 1961, our programs have continued to evolve to reflect changing priorities of our watershed. Over the years, we have developed a culture of "success through partnerships." We are stronger and can accomplish so much more when we align ourselves with others with similar goals. These partnerships have allowed us to be opportunistic in bringing talent and funding to our region to help us build healthier and more resilient watersheds.
As you read through A Way Forward, you will notice strong connections between programs. Projects that help species at risk can also reduce flooding, and help protect water quality, which in turn enhances recreation opportunities. Watershed management is about looking at the entire watershed in an integrated way and developing programs that feed off each other to improve overall watershed health.
We have developed strong ties with the municipalities we serve. Through a supportive Board of Directors, our programs continue to reflect local needs and priorities. It is imperative, however, that we continue to re-evaluate our programs to ensure they meet the future needs of our watershed and our municipalities.
Our commitment to provide quality customer service, forged in our history, continues to be championed by our Board of Directors and staff. Continuous improvement, innovation, learning, and sharing our knowledge empower our organization and all our partners in building healthy watersheds. Our ability to maintain and enhance our capabilities necessitates that we advance science; engage and connect with conservation partners, watershed residents, and visitors; innovate; and inspire others. We need to continue to evolve as an organization to remain a trusted watershed leader in the community.
A Way Forward presents a vision and mission and a series of four goals. For each goal, a summary of existing programs and suggested future strategic actions are presented to meet the challenges ahead.