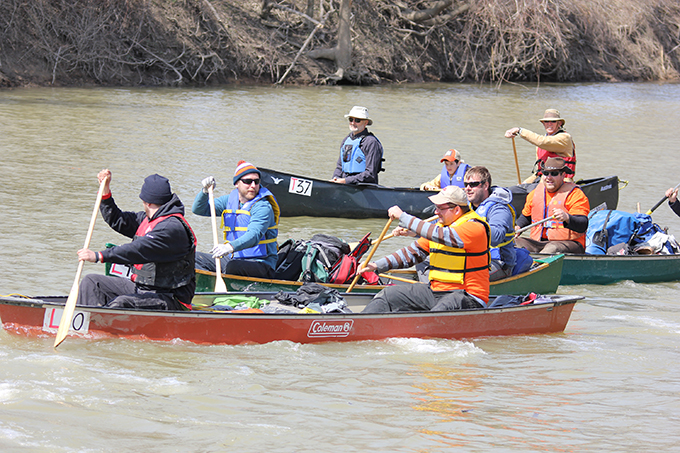 The 43rd annual Sydenham River Canoe and Kayak Race will take place on Sunday April 23. The race begins on Mosside Road just west of County Road 79 north of Cairo and features 11 classes and three different race lengths. All classes finish at the Shetland Conservation Area on Bentpath Line (County Road 2).
This event is cosponsored by the St. Clair Region Conservation Authority and its Foundation. Participants are being asked, on a voluntary basis, to seek sponsors for their efforts. The funds raised will be used to help support outdoor education for school children in the St. Clair region.
"There are classes for all skill levels," Sharon Nethercott, Race Coordinator, explained. In the 7 km races, the classes are Recreation – Competitive, Recreation – Lazy River, V.I.P., Touring (the over 50 crowd), and Kayak – Novice. The 12 km races include Men's Amateur, Kayak Amateur, and Open (Ladies and Mixed). The 16 km races include 3 expert classes – Men's, Mixed and Kayak. The race is sanctioned by the Ontario Marathon Canoe and Kayak Racers Association. Participants must supply their own canoe or kayak and safety equipment.
Trophies are presented to all first place winners and ribbons are given to the second and third place winners in each class. In addition the top fundraiser will receive a trophy. Registration for the race is from 10 a.m. to 11 a.m. and all races begin at 11:20 a.m. In the event of poor weather, please listen to local radio stations or call 882-2399 for a message. Click here to download a poster and sponsor sheet